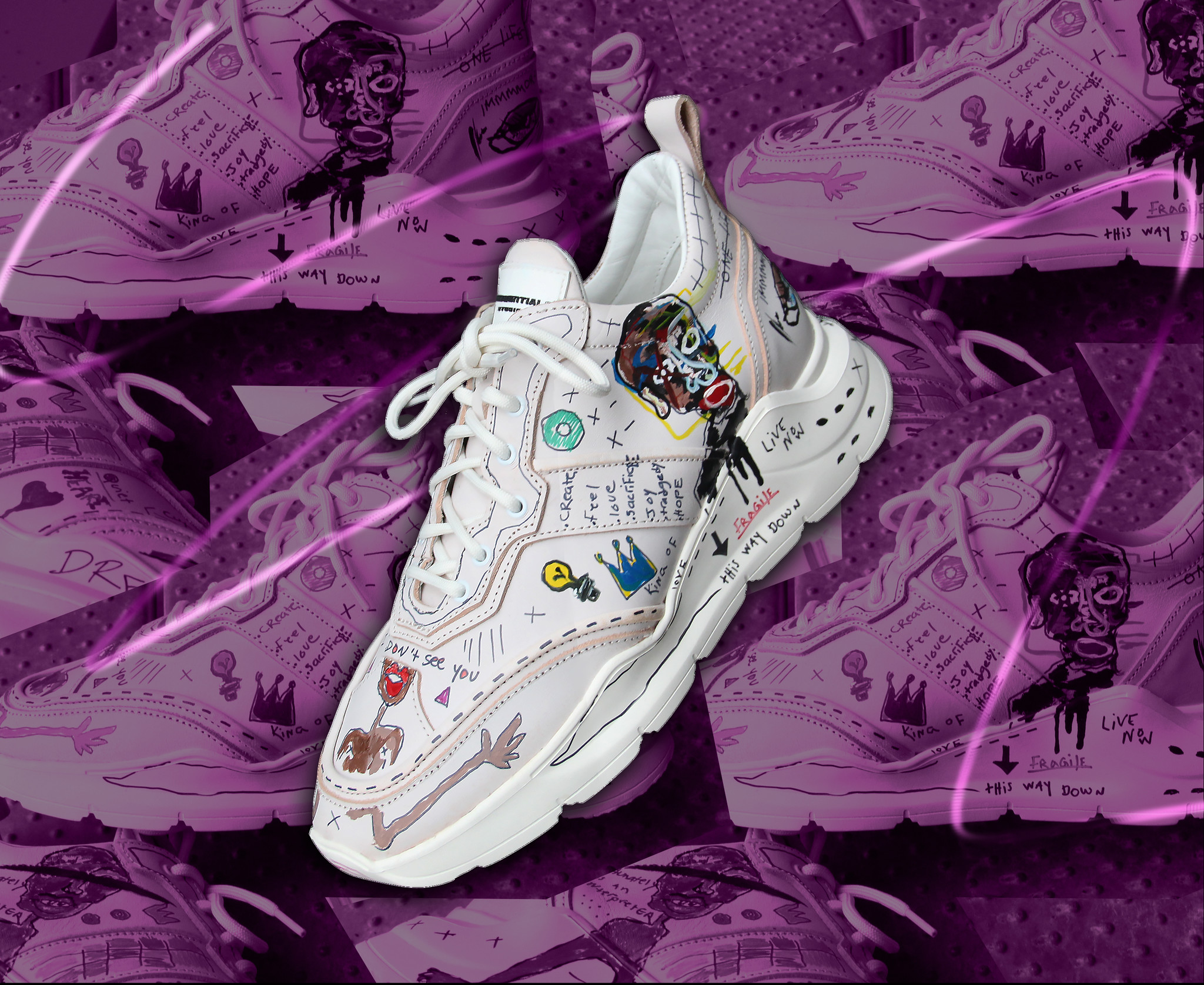 The Runner Lowtop AYA. A sporty runner silhouette from premium off white vegetable leather. The upper is combined with white eyelets and glued on a white rubber outsole. You can find our new logo 'Presidentials Studio' on a rubberized patch on the tongue. Ecological shoes you wear comfortable on a daily basis.
Ayah Fayad, an amazing vegan artist from Beirut, Lebanon. Who worked on numerous projects and has created a strong unique style. Is the right person to give this runner an amazing twist. In collaboration with Ayah we have created the Runner Lowtop AYA. 
Every pair is unique and with their own paint scheme. Every size can be slightly different then showcased on the picture, but in the same style/colorscheme.
Online on 24/05/2019 at 2000CET.
TEAM PRESIDENTIALS